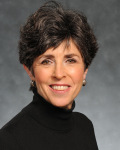 Nancy Aronson, Ph.D. has been bringing practical, collaborative methods to organizations and communities facing complex issues since 1980. Nancy has extensive experience in designing and facilitating large group, task-focused, strategic meetings. She pioneered the early work in shared decision making in education in Pennsylvania, bringing practical methods for engaging faculty and other stakeholders in school improvement and strategic planning. Nancy has extensive experience in the fields of Education (public, private, higher education), Non-profit sector, Communities and Healthcare.
Nancy specializes in working with leaders who want an inclusive process for addressing strategic issues; believe that information and leadership reside at all levels of an organization and who are addressing complex issues through diverse perspectives.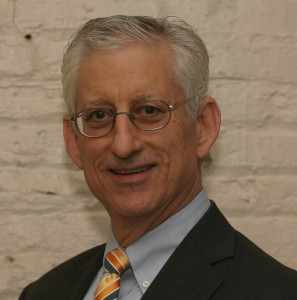 Gerry Gorelick, MBA, MSc is a contractor of Insyte Partners, a Theory U-based strategy and leadership consulting firm that works as trusted partners with leaders within and across sectors to address their most critical issues. His organizational development consulting practice, Gerald Gorelick & Associates, Inc., partners with business and organization leaders to make sustainable, quantum improvements in operating performance and coherent direction while/by attending to substantive engagement of key stakeholders.
Gerry has served not-for-profit, government, and corporate clients in the health care, senior living, distribution, publishing and education sectors. Significant projects include: guiding a national, faith-based senior care non-profit with 45 organizational affiliates through a comprehensive strategic planning process in which the client discovered opportunities and threats not previously grasped, and launched several breakthrough initiatives; re-designing and successfully facilitating a 600+ unit, multi-campus, faith-affiliated, 5-star pioneer CCRC through its previously stalled strategic planning process; leading Drexel University's Libraries through a multi-stakeholder process that identified common ground for their future direction, generating formation of their own strategic direction, while providing influential input to the University's overall strategic plan; taking the largest (5000+ employee) division of the FDA through a ground-breaking strategic planning effort that involved a broad cross-section of stakeholders, including leadership and union, in an intense four-month process that led to a plan to revitalize the agency and better respond to global challenges; and, under World Bank sponsorship, enabling public and private sectors of a two-island Caribbean nation to come together, identify their "common ground" shared vision for the country, and take first steps in acting on this vision.
Prior to launching his consulting practice back in 1998, Gerry's 22-year career managing and leading several successful healthcare organizations spanned inpatient and outpatient care as well as insurance, during most of which he held senior management positions, including serving as CFO of an $800 million subsidiary within a publicly-traded managed care corporation. He earned his BA (mathematics, and studies in religion) from the University of Michigan, his MSc (computer science) from the University of Toronto, and his MBA (in healthcare management) from the Wharton School, University of Pennsylvania.
Gerry has served for over 3 decades on a variety of non-profit boards, including as Treasurer of both a successful Jewish SNF/AL/IL campus and a prominent regional hospice.

MOBILIZING CHANGE FOR A COMPLEX WORLD